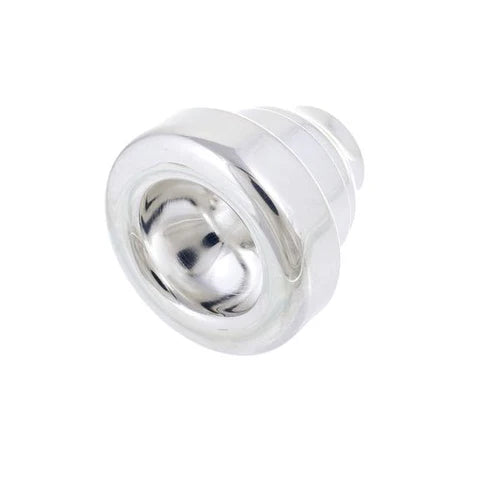 SKU: WPC1BC
Warburton - Phil Cobb Top
---
Philip Cobb Signature mouthpieces are available in six cup depths with two diameter series. Philip uses two diameters because he feels at times he needs a little more "room" to cover his Orchestral  in addition to his studio work.
The Philip Cobb mouthpieces were designed with a much rounder rim than our standard Warburton series and Philip and Terry worked carefully together to pay special attention to cup dimensions for his needs.
A Graduate of the Guildhall School of Music and Drama, Philip was already working with orchestras such as the London Philharmonic, London Chamber and BBC Symphony orchestras however by the time he had completed his Bachelor of Music degree he had already secured his first permanent post in the London Symphony Orchestra. Philip has also played 'guest principal' at The Concertgebouw Orchestra.

Despite his heavy schedule with the orchestra, Philip continues to maintain his solo career and a continued interest in brass bands and has released 3 solo cds. 'Life Abundant' with the Cory Band, 'Songs from the Heart' with the International Staff Band and  'Fantasy' with the RAF Central Band. Philips solo career has seen him perform at both Carnegie Hall and David Geffen Hall in New York as well as the Royal Albert Hall, o2 Arena, Barbican and Cadogan Hall just to name a few.

He is also actively involved with the recently formed Superbrass, Eminence Brass and Barbican Brass ensembles. One of his other passions is film music and he enjoys the opportunity of pursuing this area of music-making with the LSO and also as a freelance trumpet player. Recent soundtracks on which Philip can be heard include: 'Harry Potter', 'Twilight', 'New Moon', 'The Pirates', 'Shrek', 'A better life', 'Rise of the guardians', 'Beauty and the Beast', 'Angry Birds', '42', 'Monuments Men', 'Star Wars' and 'Jurassic World'.

He was also featured in the opening and closing ceremonies of the London Olympic and Paralympic Games.
He has recently taken up a new position as Principal Trumpet of the BBC Symphony Orchestra making his first official appearance with them at the first night of the 'LIVE' 2020 Proms. He continues to be one of the busiest studio trumpet players in London.