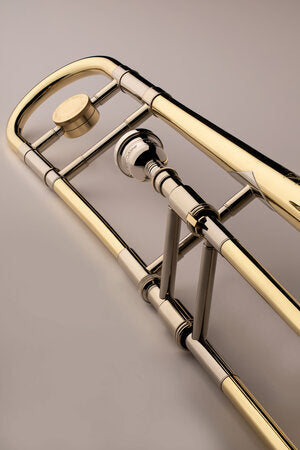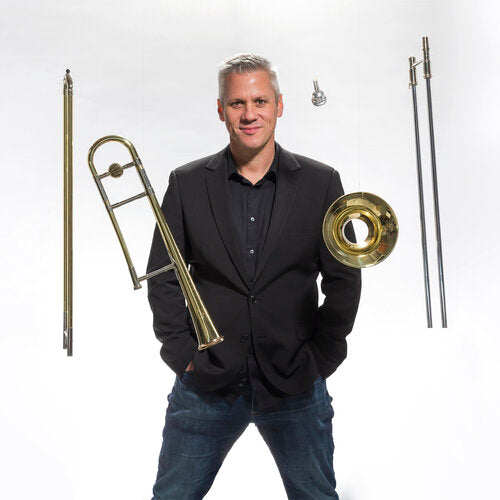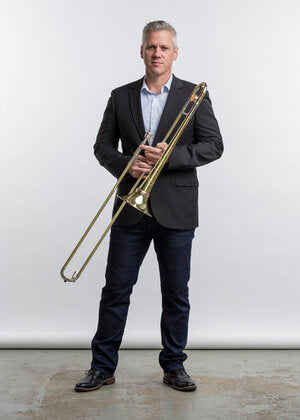 SKU: SHIRES-TBMG
S E Shires Marshall Gilkes Artist Model Bb Trombone with Detachable Bell
---
 Check out the video of Marshall playing this horn below!
With deliberate intent throughout the design and manufacturing process, the Marshall Gilkes Artist Model was created to deliver power, agility, and a distinctive voice to musicians who perform in a wide variety of musical settings. Featuring a detachable-flare bell and custom slide, the Marshall Gilkes Artist Model provides incredible response and clarity while offering a wide array of color and nuance. This trombone helps you to achieve complete command over your music making and adds excitement to any performance.
The custom 7.75-inch, yellow-brass detachable-flare bell features a traditional two-piece bell construction with soldered bead which adds great stability and density to the core of the sound along with pointed and clear articulations. The standard weight yellow-brass handslide with a nickel crook and custom bracing offers clean, precise articulations while maintaining the presence of sound. With incredible responsive clarity and a wide palette of colors available, the Marshall Gilkes Artist Model trombone delivers a premium performance for musicians throughout the world.
Specifications
TBMGDF Bell: S1YLW 7.75" DF Bell with Gilkes Signature and custom floral engraving

SY1.0 Tuning Slide: drawn yellow brass

T00MG Slide: .500-inch, standard weight yellow brass slide, custom Gilkes bracing, nickel crook

Bell engraving: S.E. Shires Marshall Gilkes model custom engraving

Gilkes Custom Engraved Counterweight

Includes S.E. Shires detachable-flare trombone case, mouthpiece, and care kit