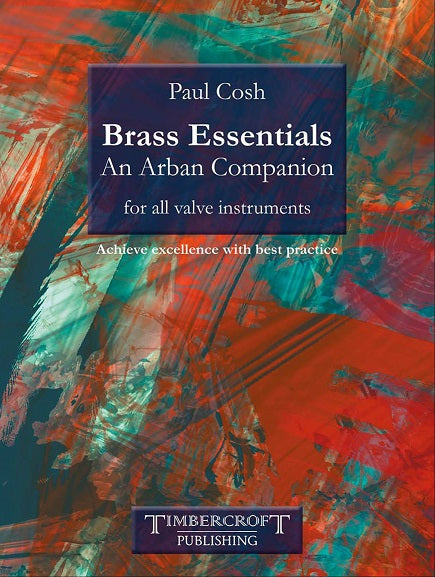 SKU: 9781399912112
Brass Essentials: An Arban Companion by Paul Cosh
---
Brass Essentials: An Arban Companion works through the Arban Cornet Method in the sequence that the excerpts appear in the original publication. It is not a method in itself, but a way to address the building blocks of a solid technique – good sound, good intonation, developing technical skills and applying rhythmic accuracy. It is suitable for all valve instruments.
Simply choose which of the sections applies to the issues you are facing in your playing at any given time. Advice is given at the head of each section on how to deal with the technical processes involved for that particular area of practice as well as suggestions on rehearsal and performance tempi.  
A regular approach to the most basic aspects of playing a brass instrument will help maintain a strong technique whilst addressing any problems that may occur during your playing life, as they do from time to time. It can also provide a regular practice diet that will encourage real attention to detail. 
Brass Essentials: An Arban Companion can be used as a resource for teachers helping players starting out on their musical journey, but also performers at any point in their musical life as a back-to-basics approach is often the way forward when dealing with playing issues. The overriding principle is that every note counts!
Section Headings : Set-Up, Articulation and Sound; Light Articulations; Syncopation, Spacing and Rhythm; Single Tonguing; Controlled Slurring Technique; Running Scales and Chromatics; Breathing, Shaping and Phrasing; Arpeggios, Dominant Sevenths and Diminished Sevenths; Triple Tonguing; Double Tonguing; The Studies